Network Support and Management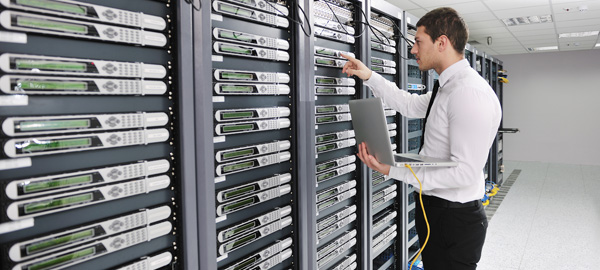 Network Infrastructure Consulting and Support
Over time, a network infrastructure may become outdated, so it's important to evaluate and re-design the network for maximum efficiency. ALT can review your existing network design, provide recommendations, or plan and implement the network infrastructure from scratch. Our expert technicians are able to do everything from drawing and design board to running cables and connecting switches.
Multi-vendor Network Support
Our IT specialists have a wide-spanning expertise and skills to manage networks with multi-vendor equipment and provide services such as:
Network management: documentation, design and implementation.
Installation and implementation of VPN systems
High availability networks (with failover and redundancy capacity)
Preparation for VoIP technology: QoS (Quality of Service), PoE (Power over Ethernet)
Network consolidation
Network Security, both physical and virtual, including intrusion detection mechanisms
Design for network growth
Need help with a network project?
Tell us
what you would like to do and we will help you implement it.
ALT – your Networking experts in Syracuse!